3KW Solar Power System (4kva output)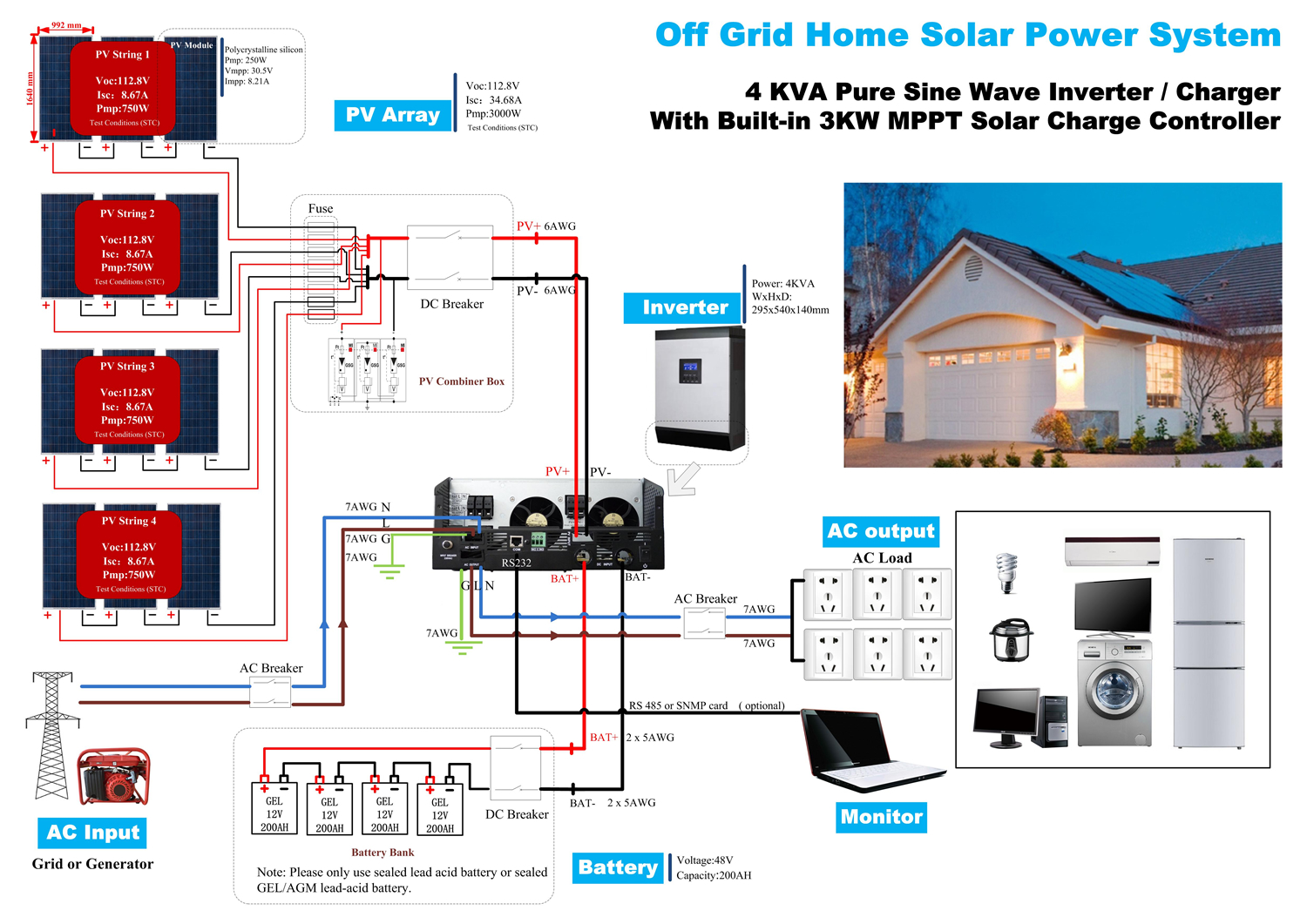 3KW-4KVA-48V_200AH
System Configuration Table

No.

Item

Model

Quantity

Remark

1

PV Module

250W

12 Pcs

3 panels in series and 4 X in parallel

2

PV Inverter

4KVA

1 Pcs

MPPT solar charge controller and off-grid inverter

3

PV Combiner Box

CB3A

1 Pcs

8 Pcs fuses, 1Pcs DC breaker and 1Pcs surge protective device

4

Battery Bank

B200

1 Pcs

4 pure GEL 200AH batteries in series and a DC breaker

5

AC Breaker

230/400V 48A

2 Pcs

One is used in the grid side and the other one is used in AC load side 

6

Connecting Wires

The user need buy wires by oneself.
For the minimum wire gauge and wiring, please check the system configuration picture
AC Loads Working Time Reference Table

No.

AC Loads Item

Power [W]

Quantity

Consumption Time [H]

Several AC loads is used in one day without the grid

1

LED Saving Bulb

30W

3

8h

This consumption time is the working time of house-hold application under the condition that the battery is on a fully charge and its discharge depth is 80%. Ac-cording to common home day need for electricity, the user can use several household appliances at the same time and distribute respective working time to require own need. For example: the user may distribute electricity for one day need according to the hours in the left column. The consumption time is just for reference.